We realize that you have a choice on your IT solution provider and we value the opportunity to gain your business. Our mission is to do our best to meet your business IT needs, maximize your investments, and help to keep your staff productive.

Did you know that the IT Industry is unregulated? This means that any person skilled, unskilled, unemployed, retired, etc. may practice IT. We earn our clients trust and demonstrate to them that we are reputable, knowledgeable, experienced and are an IT leader in our community. We leverage our experience and knowledge to best advised you and meet the needs of your growing business.


IT Innovators is the only Microsoft Partner in California with our set of credentials.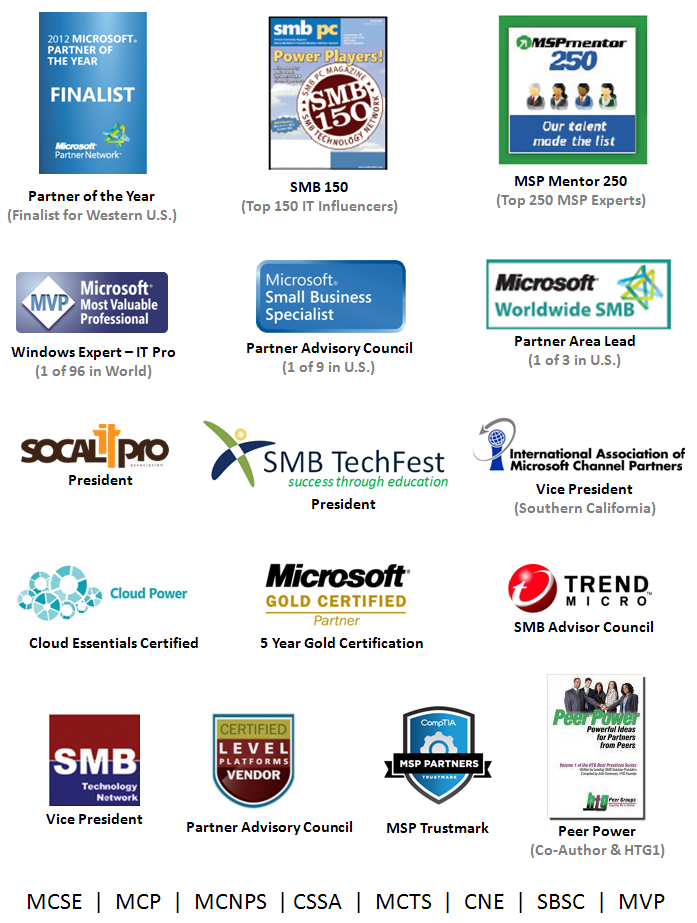 We have the industry knowledge and experience to get the job done right. At IT Innovators we believe in continued education and networking. As a Microsoft Partner our techs are highly trained certified individuals who take pride in what they do. IT has forged alliances with over a dozen other organizations to bring the best ideas and services to you at cost that will maximize your IT investment.


Questions? We' re here to help. Give us a call at 714-832-5017